Ovatipsa chinensis (Gmelin, 1791)

Chinese cowry, 32-46mm
Ovatipsa chinensis is a relatively rare cowry in Hawaii. Most of the ones we saw were under rocks by day or in ledges or small caves at night in 10m and deeper. They seemed most common during the summer of 1972 at Haleiwa, at the same time and in the same habitat as the Talostolida rashleighana. The first three shots below show a specimen found at night at Pupukea on 20 April 1985.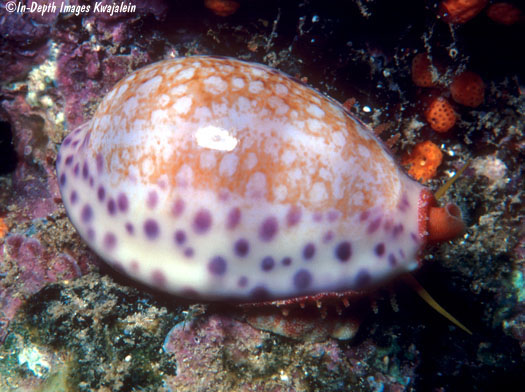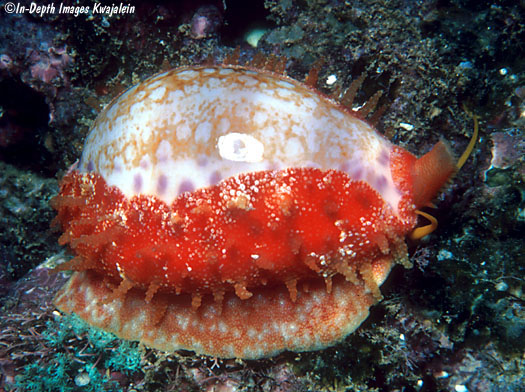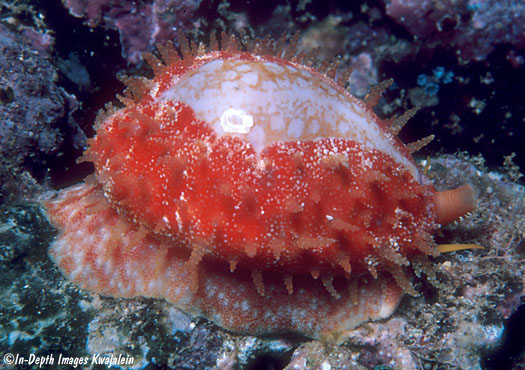 The specimen below was photographed at Makaha on 9 March 1976.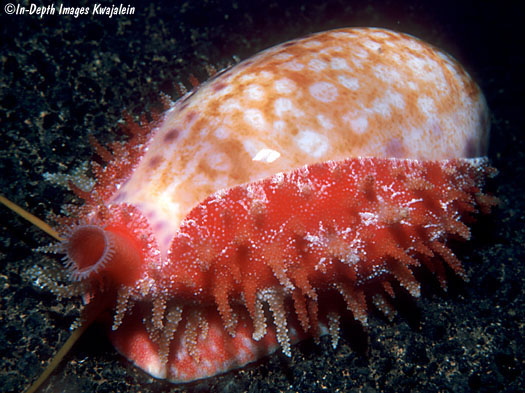 We have also seen this in the Marshall Islands.
Created 25 July 2010
Return to Hawaiian cowries