Lyncina sulcidentata (Gray, 1824)
Groove-tooth cowry, 40mm
Lyncina sulcidentata is one of the more common cowries in Hawaii, found under rocks by day and in ledges and small caves at night. This species is endemic to the Hawaiian Islands.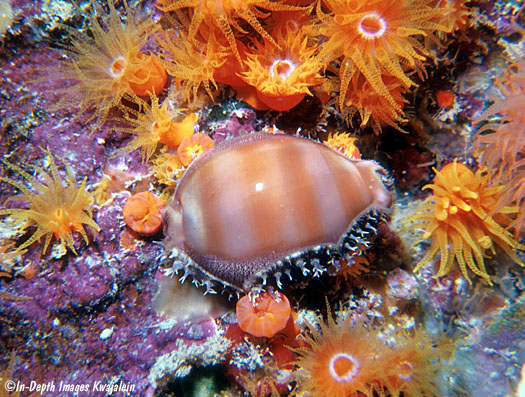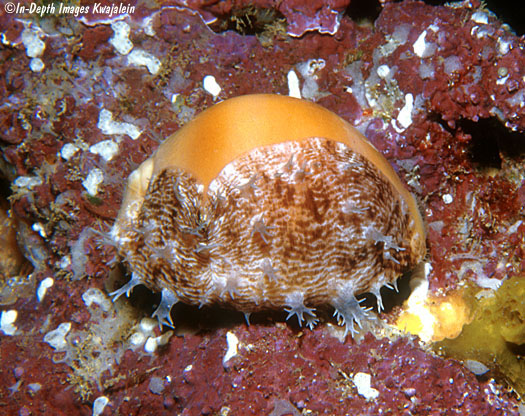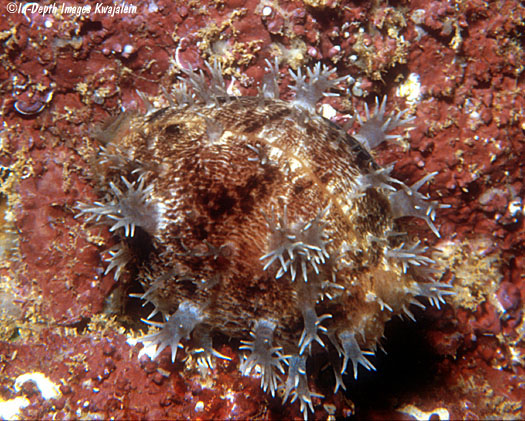 The specimen below had a pair of cap shells on its posterior end. Note the brown siphon extending from below the smaller, male cap shell. The male sits on the female, who is also raised up a bit to let its tentacles show. The spiral on the front of the female shell is a kind of tubeworm.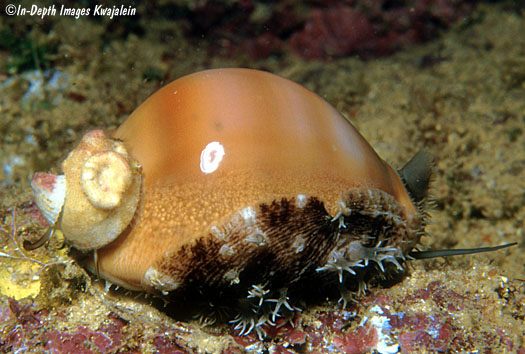 Created 25 July 2010
Return to Hawaiian cowries