Lobiger viridis
Pease, 1863
Lobiger viridis has been found in clumps of a couple of different kinds of Caulerpa algae, C. urvilleana and C. racemosa, on lagoon reefs at Kwajalein and Enewetak Atolls, usually at depths of about 7-20m. It is a difficult animal to spot in its normal habitat. We also have what we are calling Lobiger viridis in Hawaii, although there is a chance that is a different species.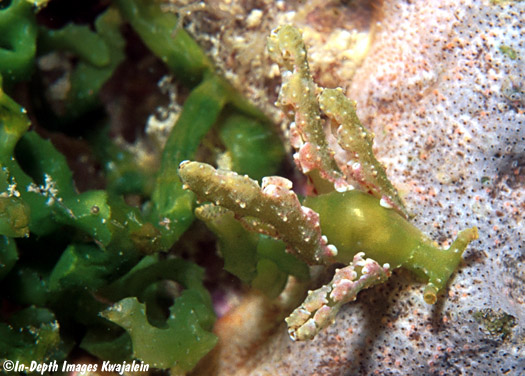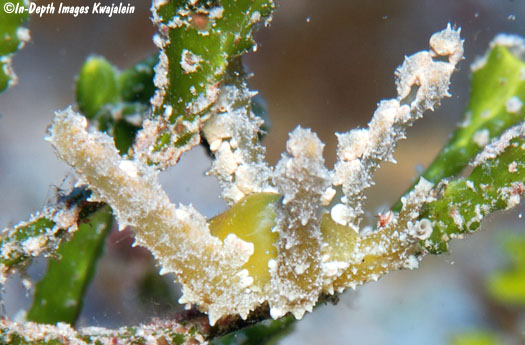 The closeup below shows the rolled tube rhinophores.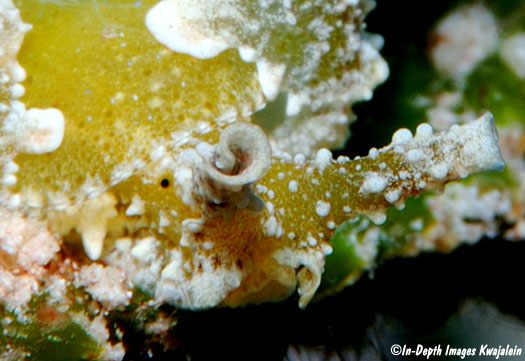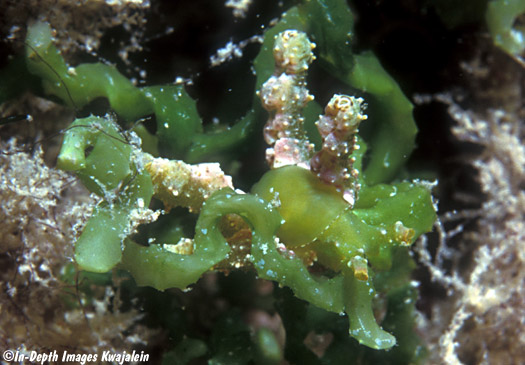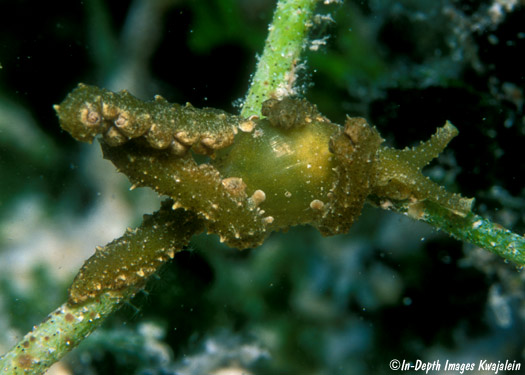 The animals are often found stretched along the Caulerpa runners with their appendages flattened into a line, making specimens quite difficult to spot.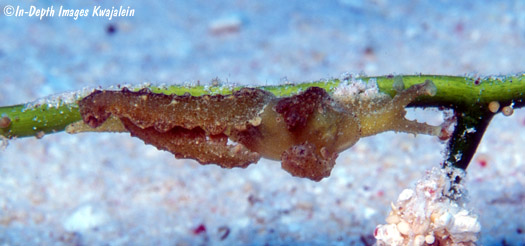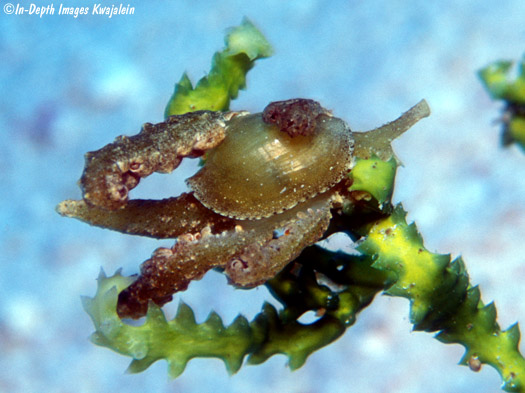 This specimen found on Caulerpa in a lagoon Halimeda patch has a trace of the elongate bluish lines on the animal beneath the transparent shell that more characteristic of a species sometimes called Lobiger souverbii.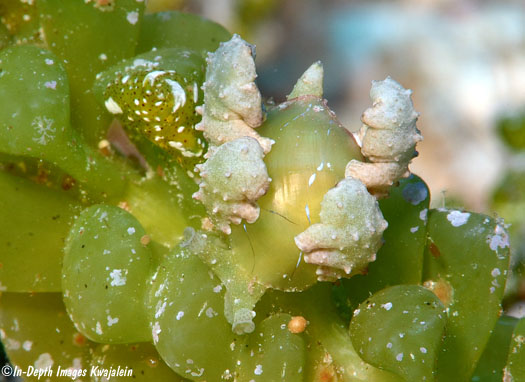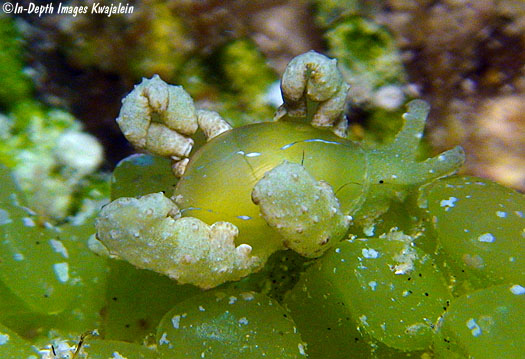 Created 7 February 2007
Updated 17 May 2012
Return to sacoglossan thumbnails