Philinopsis cf pilsbryi
(Eliot, 1900)
This is probably the same as Philinopsis pilsbryi, and both varieties from the Marshalls are figured under that name on the Sea Slug Forum. However, so far we have not found any mixed pairs of the two forms, so for now we are keeping them separate. This variety is found in sand in seaward reef surge channels at depths of 10 to 20 meters.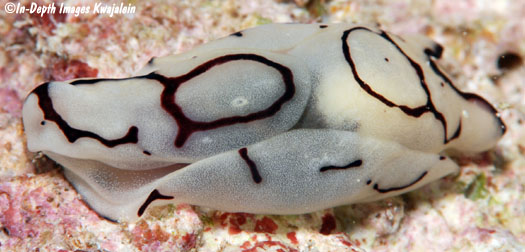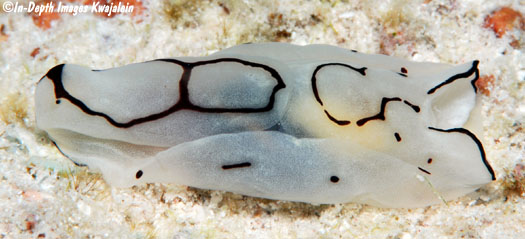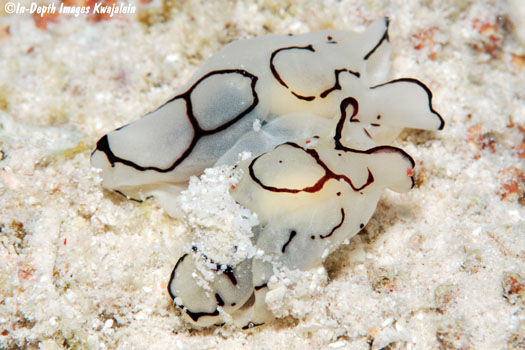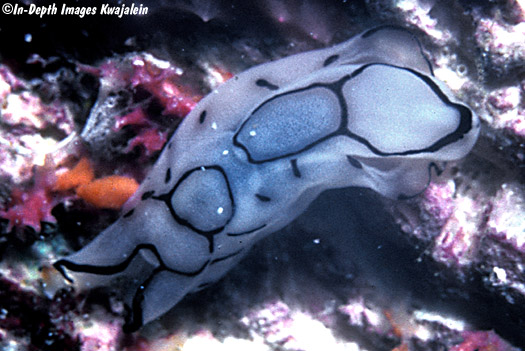 The specimen in the two photos below was found on Kwajalein's seaward reef in June of 2010.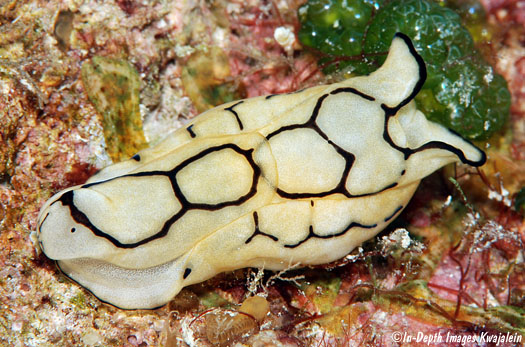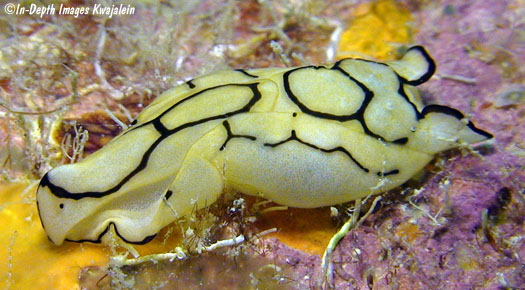 The next one was in sand on a Kwajalein lagoon reef on 19 September 2010.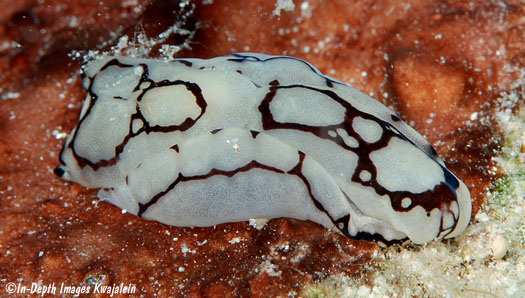 This one measured about 30mm and was on sand during the day of 3 September 2011.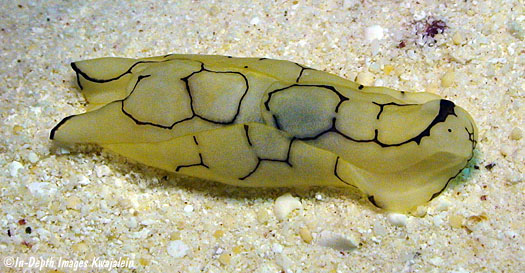 Created 28 January 2007
Updated 25 September 2011
Return to cephalaspidean thumbnails